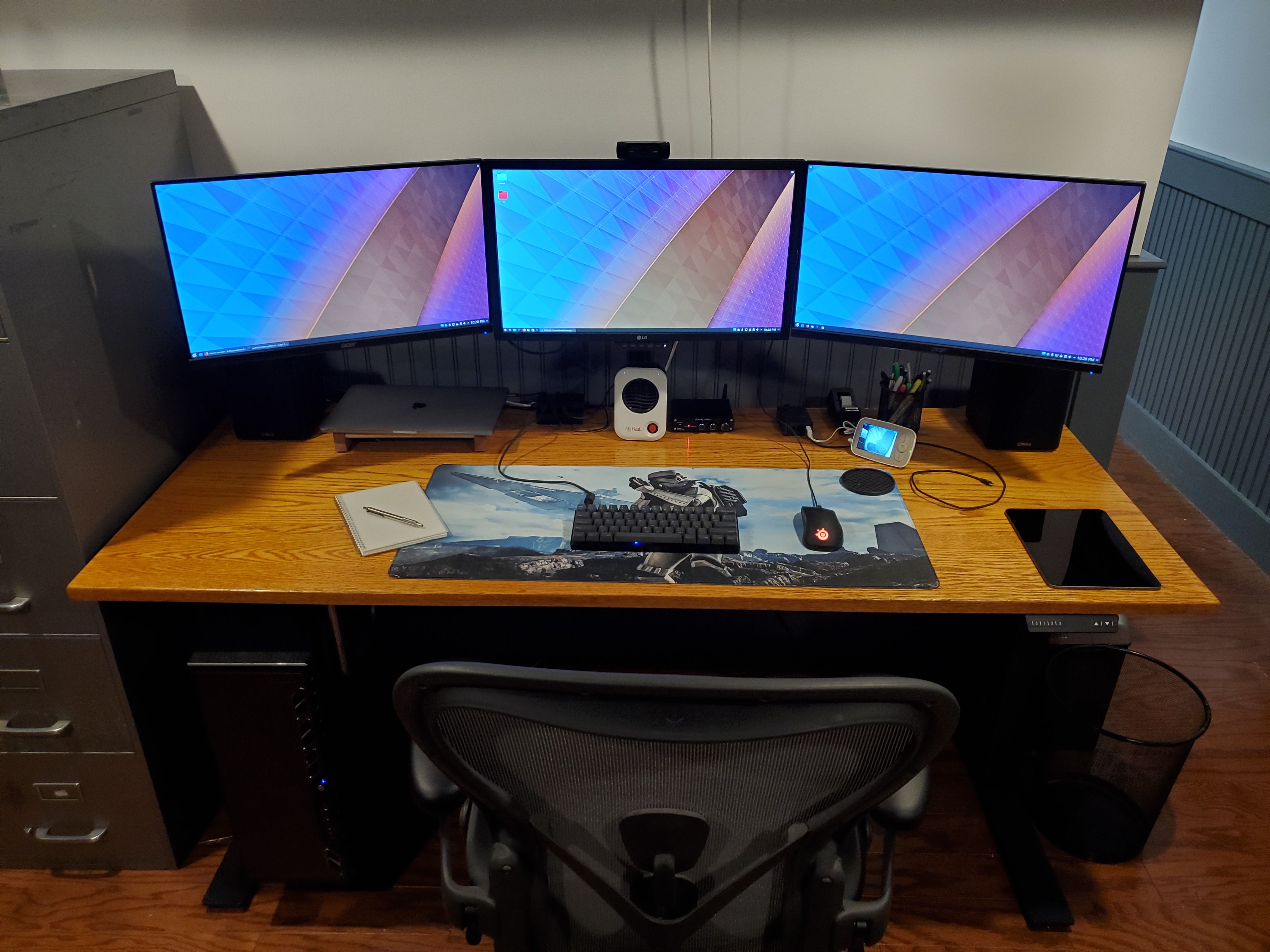 With working from home being the new norm, I made a small upgrade to my home office.
I previously had a sit/stand desk at a prior workplace and being able to change positions through the day has a significant impact on comfort. Now that I'm cooped up in my basement, I've prioritized proper ergonomics to maintain comfort and productivity.
My current home office setup:
Custom 60"x30" work surface I built from Red Oak with a semi-gloss finish.
DESK.HAUS Zennith Electronic Desk Frame with programmable heights.
VIVO PC Mount for my personal desktop.
VIVO Triple Monitor Mount that's still going strong after several years.
Micca Speakers wired to a dedicated AMP.
AXTRA Power Strip mounted to the underside of the desk.
Keyboard - I tend to alternate between my 60% boards (Vortex POK3R and custom DZ60 build)
Mouse - SteelSeries Rival 700
Switches - Ethernet switch and Keyboard/Mouse control to switch between my laptop dock and desktop.
Laptop riser made from mahogony and pine scraps in my workshop
Miscellaneous office supplies, cables, etc
If you're looking for a standing desk, I highly recommend desk.haus. I have no affiliation other than being extremely pleased with the product and customer service provided by Chris.